Are you are looking to take the trip of a lifetime that includes some of the most amazing destinations in the world? Lucky for you, you won't have to travel to a foreign land to get it. Here are 25 breathtaking places in the United States that will leave you feeling like you've just travelled to an exotic, jaw-dropping foreign country.
Yosemite Valley, California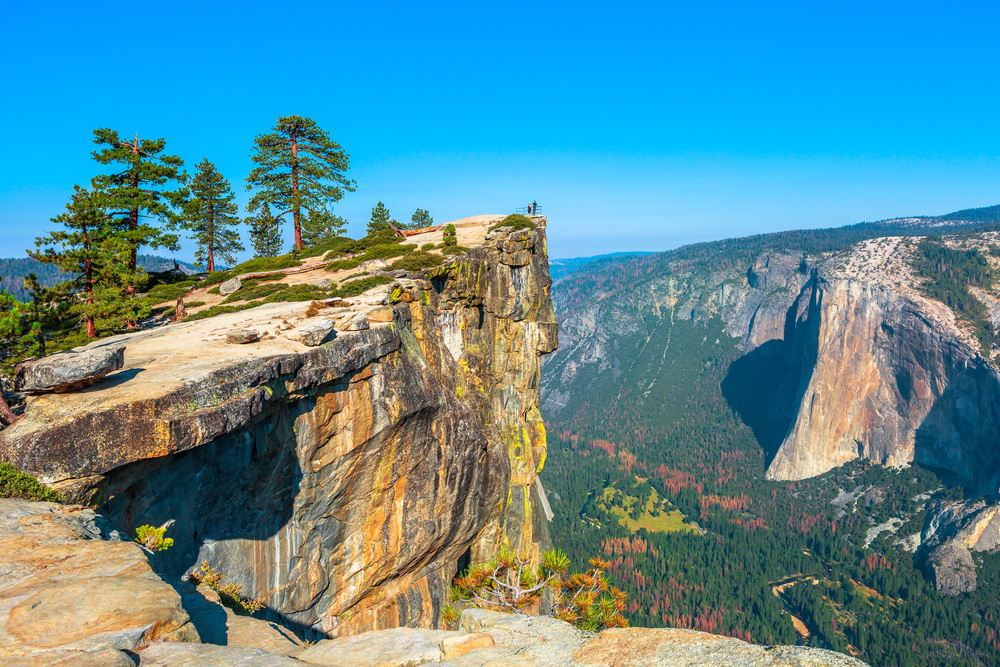 When most people think of California they think of Hollywood and celebrities. However, this area is filled with some of the most stunning, natural landscapes in the world. This glacial valley covers eight miles and is surrounded by beautiful granite summits. It's a photographers dream that will leave you snapping your camera from every angle.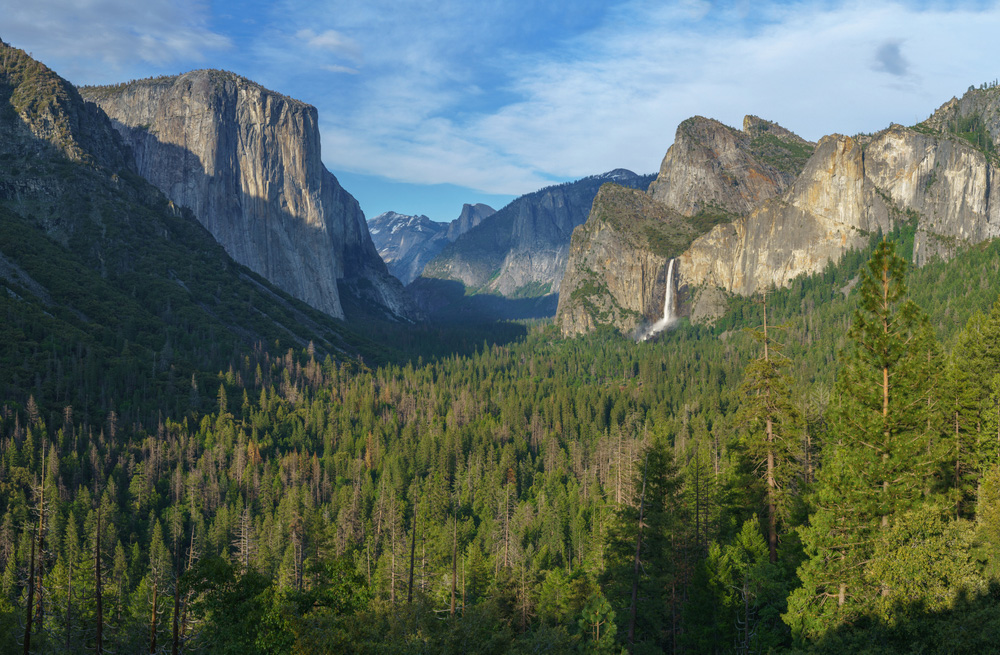 Watkins Glen State Park, New York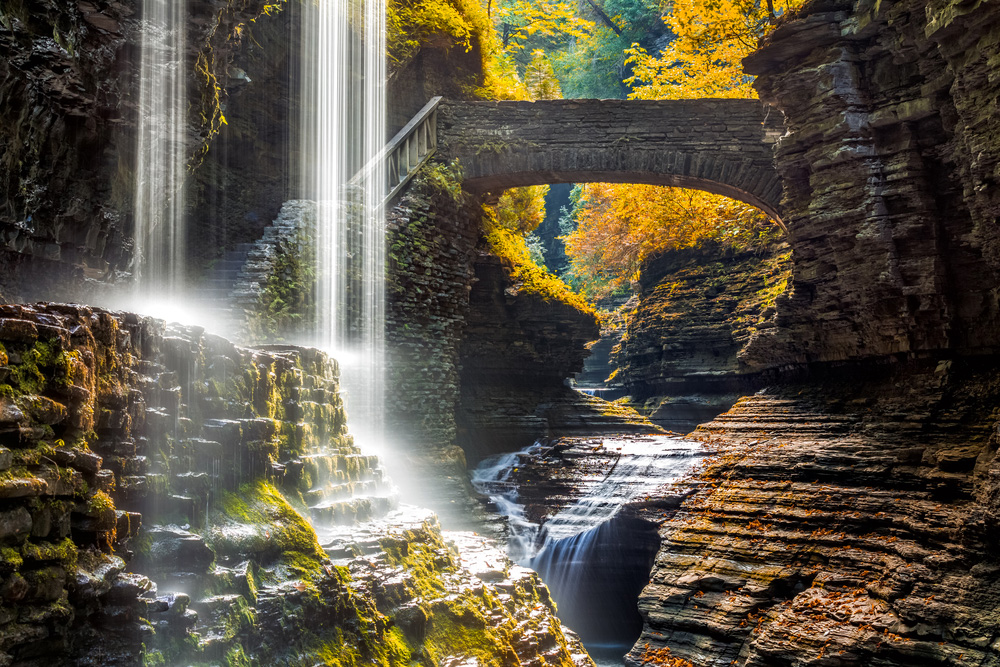 One of the Finger Lakes State Parks, Watkins Glen State Park has a lot to offer. Located about 150 miles from Niagara Falls and 250 miles from New York City it is well worth adding to your trip agenda if you're in the area. Over a two mile section the central stream descends over 400 feet generating a series of waterfalls along the way. The gorge path winds over and under waterfalls, providing incredible views and photo opportunities. This hike is absolutely worth doing but can be a little dangerous because of slippery wet rocks along many of the paths.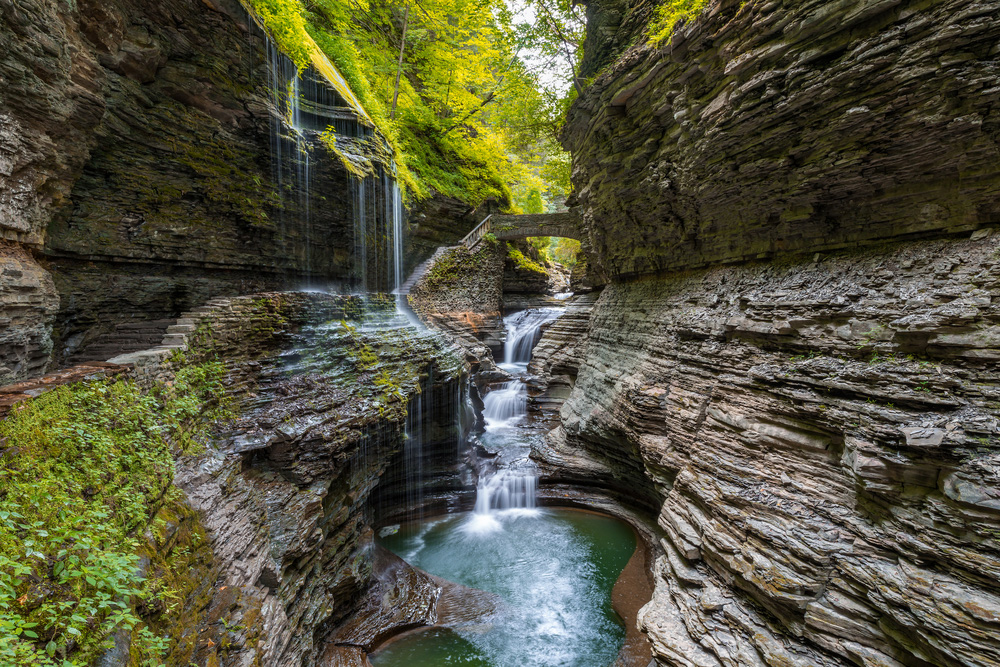 Niagara Falls, New York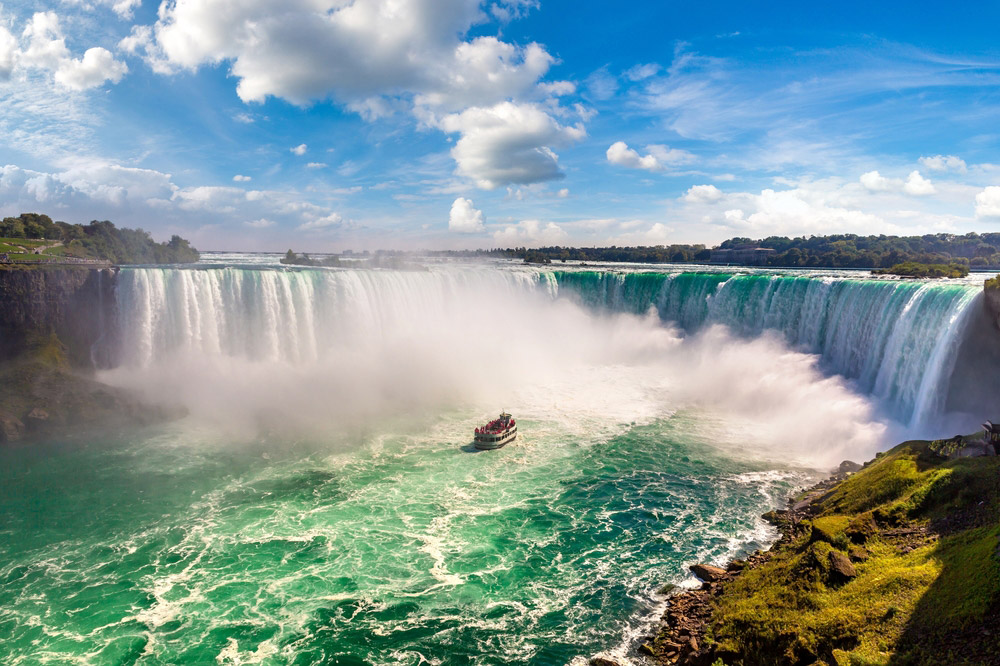 While this is considered a tourist-heavy area, it is well worth the trip just to see the amazing falls that draws people from around the world every year. You can take a tour of the falls – located on the United States/Canadian border - or walk along the tourist area and enjoy the sound of the water hitting below.
To get up close to the falls, a boat tour is highly recommended. The Maid of the Mist Boat Tour provides incredible views of all three waterfalls that make up Niagara Falls. There is no better way to experience the full power of the falls!
Bryce Canyon, Utah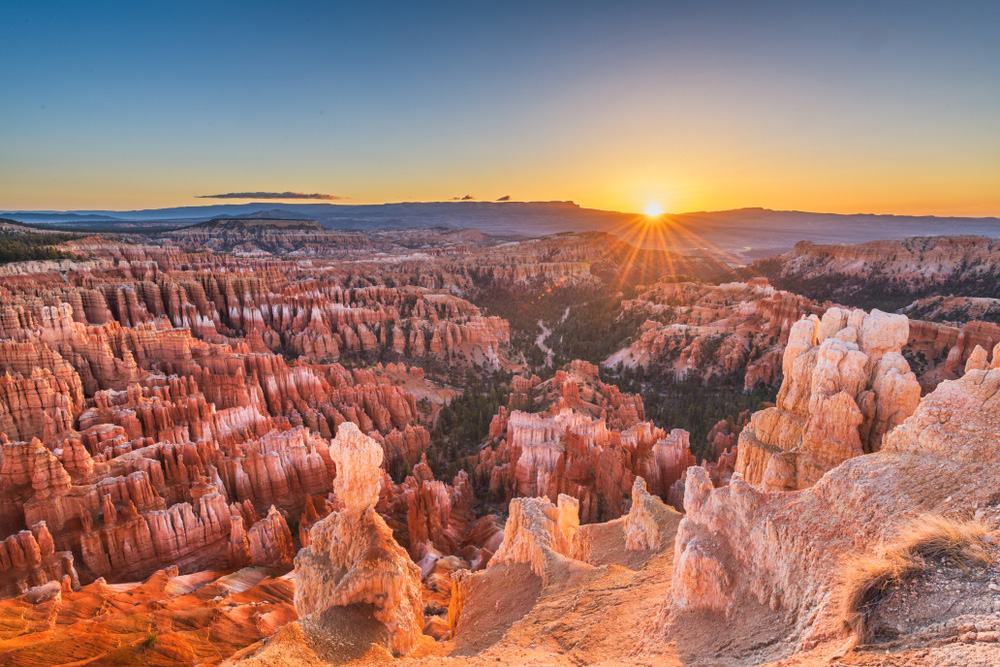 This amazing rock formation is located about 50 miles from Zion National Park. While most people think the Grand Canyon is the best rock formation around, this one could be a close tie. It is a stunning rock formation that will leave you breathless and keep you talking about visiting it for years. When hiking the Najavo Loop, that starts and ends at Sunset Point, take in the towering walls of limestone with Douglas-fir trees rising up above them for some amazing views.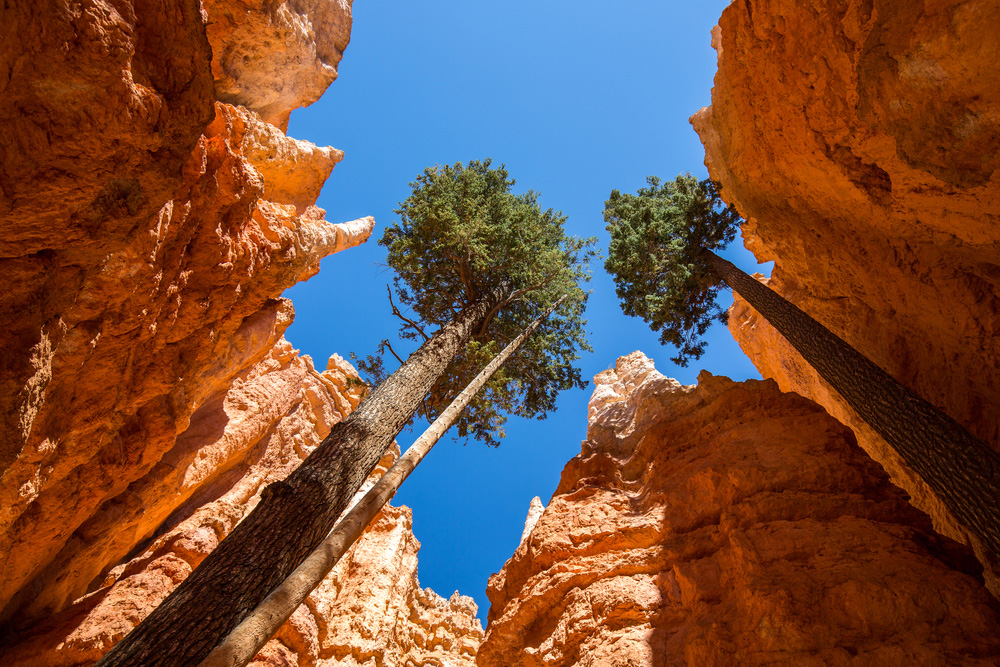 Mendenhall Glacier Caves, Alaska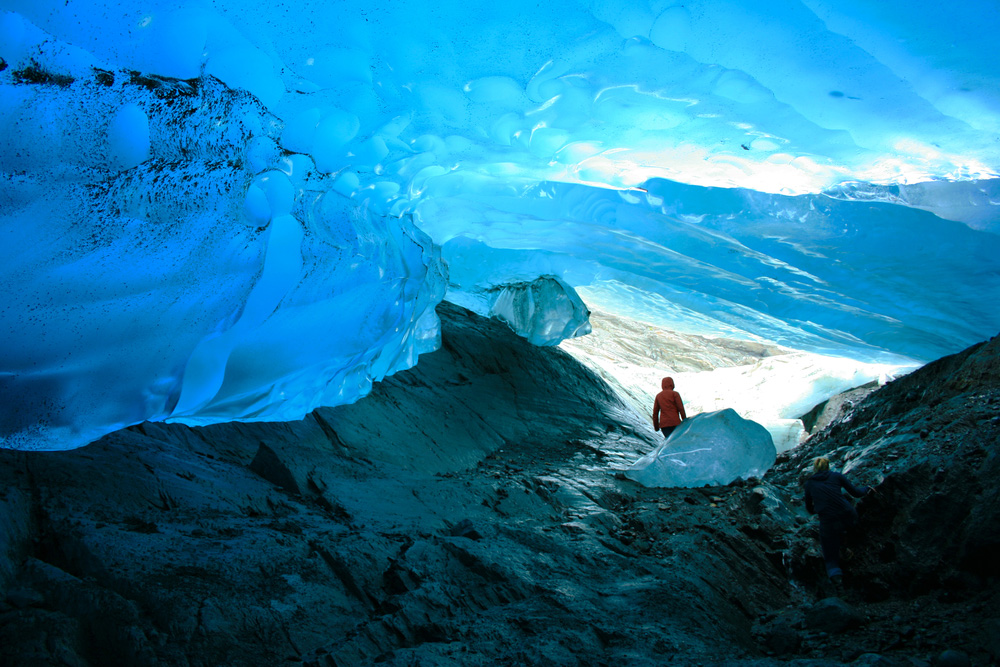 If you like glaciers, this destination is a must. The ice caves in this 12-mile glacier are amazing to view. They are located along the West Glacier Trail in Alaska but you will feel like you just visited the Antarctica.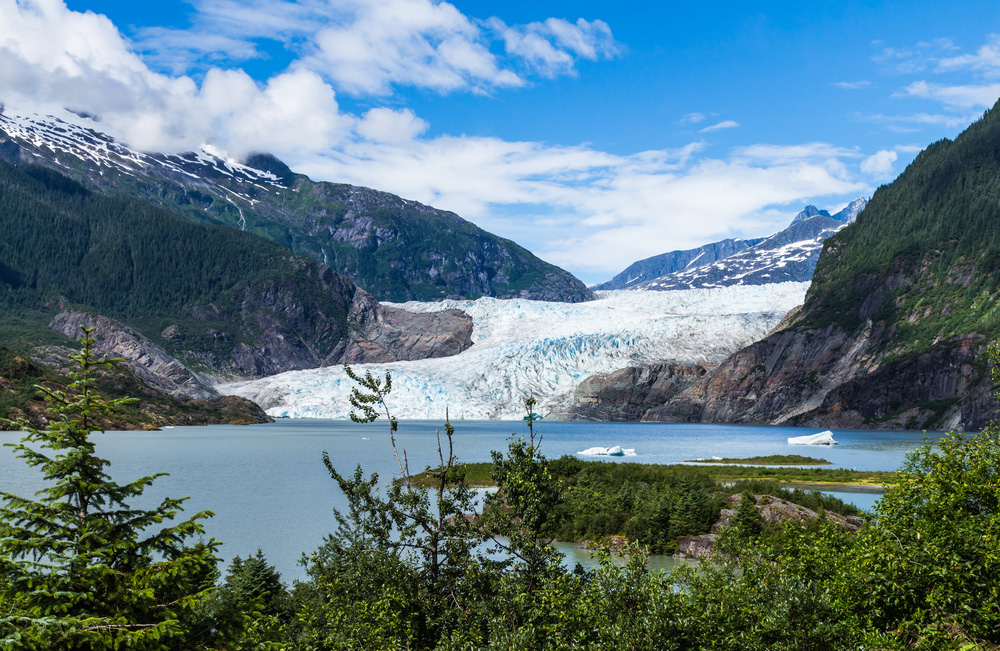 Glacier National Park, Montana
These beautiful mountain tops are located near Kalispell, Montana, Glacier National Park and are considered an American treasure that takes up more than 1 million acres of terrain. So get out your hiking boots – and camera – and enjoy the beauty.
Oneonta Gorge, Oregon
An article on breathtaking places in the United States would not be complete without Oneonta Gorge. This gorge will make you feel like you've just travelled to an exotic South American jungle, when, if fact, you're in Oregon. The gorge is in the Columbia River Gorge and features a huge range of different types of ferns and mosses.
Pictured Rocks, Michigan
To see some of the most unique rock formations, you don't have to travel to a far-away European coast line. In fact, you don't have to look any further than the shore of Lake Superior in Michigan.
Narrows in Zion National Park, Utah
The Narrows in Zion National Park provides some stunning scenery. The park features amazing rock walls shooting straight up the rivers edge with some sections narrowing to nearly 25 feet. There is an accessible path to see the narrows. However, better views are available to those willing and able to get their feet wet and hike up the river. Be sure to check the weather forecast though before venturing in as you don't want to be in here when a flash flood arrives.
The Subway in Zion National Park, Utah
As Zion National Park has a lot to offer here is one more place to check out when in this area. The Subway, which is an amazing formation that literally looks like a subway tunnel can be accessed two ways. The first, is the Subway Top-Down Hike that is for the more adventurous and involves some rappelling and swimming. The Second, is a non-technical hike that uses the Left Fork Trailhead.
Savannah, Georgia
If it's a fairy tale setting you're looking for, all you have to do is travel to Savannah, Georgia. The Spanish moss trees found here are considered a towering natural wonder and look like they are straight out of a novel.
Thor's Well, Oregon
This huge saltwater fountain, located along Cape Perpetua in Oregon, will leave you wondering if you are in Zambia. It's almost too beautiful to put into words, which is why you need to visit this amazing place. If you visit an hour before high tide, you will get the best views.
Haiku Stairs of Oahu, Hawaii
While this area is technically closed to the public, many break the rules to get a glimpse of it. The trail – nicknamed the "Stairway to Heaven," will leave you wondering if you have just visited a tropical South American country.
Grand Prismatic Spring, Wyoming
This natural wonder is located in Yellowstone National Park and is considered one of a kind. In fact, it's the third largest hot spring in the world.
Badlands National Park, South Dakota
The red and orange mountains that are found in this national park are mesmerizing and comparable to the beauty of the Grand Canyon.
Arches National Park, Utah
If interesting and unusual rock formations are your thing then Arches National Park is a must for you. These rock formations appear to defy gravity and with single and multiple arches located throughout the park there are many breathtaking views to be had.
Sequoia National Park, California
The giant sequoia trees found in Sequoia National Park are an amazing site. You have to experience these trees in person as pictures just don't capture the size of them. The park has many hiking trails for all abilities.
Antelope Slot Canyon, Arizona
The light pole in Antelope Slot Canyon is a great sight that can be seen from April to September in the canyon. Plan ahead though if coming here as the park is run by Navajo Parks and Recreation department and visitors must be transported by a licensed operator.
Crater Lake, Oregon
Formed in a collapsed volcano and fed by rain and snow it is actually the deepest lake in the USA. Getting great view is a bit difficult though as the lake is often clouded over. Be sure to check the Crater Lake National Park website before heading out has it has links to webcam footage so you can try and pick a great day to visit.
Northern Lights, Alaska
If this place isn't on your bucket list, it should be. And you don't have to travel to Iceland to see this natural wonder. America's northern-most state will give you the best views of the Northern Lights. For the best sights of the magnificent wonder, visit the cities of Fairbanks and Anchorage between the months of September and April.
Joshua Tree National Park, California
The Yucca Palm or Joshua Tree is unique looking tree found in Joshua Tree National Park. For an even more beautiful view of these trees plan your trip between February and late April to time up with when these trees flower. Unique to the desert areas of the US southwest they are definitely worth the trip.
Apostle Islands National Lakeshore, Wisconsin
The Apostle Islands in Lake Superior off of the shore of northern Wisconsin have some amazing shore caves and arches. During some winters, the lake freezes enough that visitors can walk along the shore and experience these caves with frozen waterfalls and large icicles everywhere.
Saguaro National Park, Arizona
Right next to Tucson, Arizona you can find Saguaro National Park home to the giant cactus the Saguaro Cactus. Giant cactus, desert mountains, and sunsets make for some outstanding views.
Skagit Valley Tulip Fields, Washington
If you are into flowers, this place will leave you breathless. Throughout the month of April, the tulip fields are in full bloom and filled with the most amazing colours you've ever seen. Some believe the flowers look like something you might find in a European region of Holland or Austria. But, they are right here in Washington state.
Dry Tortugas National Park, Florida
This beautiful island is located about 70 miles west of Key West in the Gulf of Mexico, although you will feel like you've just travelled to an exotic island in the South Pacific. You can only get to this area by boat or plane, which will just add to the uniqueness of your travel experience.